GWST Affiliate Faculty to lead UMBC Dresher Center
Important leadership changes announced
October 15, 2012 11:53 AM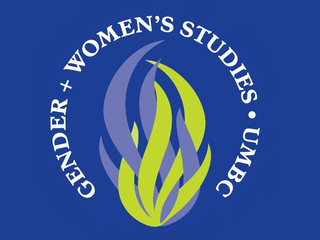 As previously announced to the campus, Professor Rebecca Boehling, the Director of the Dresher Center, will become Director of the International Tracing Service in Bad Arolsen, Germany, in January.  A distinguished scholar of the Holocaust, World War II, and early postwar Germany, Dr. Boehling has served as the founding Director of the James T. and Virginia M. Dresher Center for the Humanities, making it a highly visible and important presence on campus in supporting and advancing scholarship in the humanities.  We are all indebted to her for outstanding work with the Dresher Center and her role as a champion of the humanities and the liberal arts.
I am delighted to announce that Jessica Berman, Professor of English (and Affiliate Professor of Gender + Women's Studies, and of Language, Literacy, and Culture), will become Director of the Dresher Center in January, 2014, when she returns from a year's leave.  Dr. Berman is the author of two heralded books on modernism, co-editor of the book series Modernist Latitudes at the Columbia University Press, and a Board Member of the American Comparative Literature Association.  She has also served as Chair of the UMBC Research Council and for the past six years has chaired the Department of English.  We are fortunate indeed to have a scholar of Professor Berman's stature and skills bring her experience and vision to the Dresher Center.
I am delighted as well to announce that Professor Beverly Bickel of the Ph.D. Program in Language, Literacy, and Culture (andAffiliate Assistant Professor of Gender + Women's Studies) will direct the Dresher Center from January 2013 through December 2013.  Dr. Bickel is a talented administrator, who has most recently served as Acting Director of LLC, and an innovative scholar in such areas as new media and globalized communication and culture.  Under her leadership, the Dresher Center will continue to move forward in supporting and enhancing the humanities and humanities scholarship at UMBC.
The Dresher Center has become a major institution on campus thanks to the leadership of Dr. Boehling.  I know that Professors Berman and Bickel will sustain and build upon the achievements and momentum established by Professor Boehling.  They will be supported in this by Professor John Stolle-McAllister of the Department of Modern Languages, Linguistics, and Intercultural Communication, who this semester has taken on the positions of Director of the Humanities Scholars Program and Associate Director of the Dresher Center.