This interdisciplinary certificate is designed for students in all majors who want to study sexuality and LGBTQ+ issues in a systematic way. The certificate investigates the historical precedents and theoretical frameworks necessary to understand sexuality and its effects in social, economic, political, and personal life. Particular attention is paid to how sexuality intersects with other social differences, including gender, race, class, religion, nationality, disability, and age, and how power, resistance, and life chances are unevenly distributed at these intersections. The certificate provides students with a robust understanding of the institutional and ideological grounds of social policy and public discourse about sexuality in all its forms. It empowers students to imagine a more just future and equips them with the tools to collectively enact it.

The certificate provides a strong foundation in the field of sexuality studies that prepares students for employment or graduate school in psychology, law, social work, public health, medicine, nonprofit management, human resources, and more.
Ready to declare this certificate?
Want to bring this information to your advising appointment? Download the Certificateadvising guide!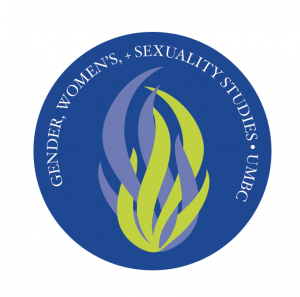 The Certificate in Critical Sexuality Studies consists of 21 credits, divided as follows:
CORE COURSES (9 credits)
| | | | |
| --- | --- | --- | --- |
| Course # | Course Name | GEP | Semester Offered |
| CSST 210 | Introduction to Critical Sexuality Studies | SS/C | |
| CSST 345 | Unruly Bodies | AH/C | |
| CSST 485 | Sexuality and Queer Theory | — | Spring Only |
ELECTIVE CREDITS (12 credits)

6 credits must be from Interdisciplinary Social Science Courses
A maximum of 6 credits may be taken from Arts and Culture Courses
Students have the option to take up to 3 credits of independent study and 3 credits of internship towards completion of the certificate
Selected topics courses (CSST 292, CSST 392, CSST 492) may also be counted towards the 12 credits in electives

NOTE: A C or better is required in all courses applied toward the certificate
Interdisciplinary Social Science Courses
Course Number

Course Name

RoE

GEP

GWST 332/SOCY 332
Human Sexuality in Sociological Perspectives
—
—
GWST 333/SOCY 333
Human Sexuality in Cross-Cultural Perspective
—
C/SS
GWST 356/PSYC 356
The Psychology of Sex and Gender
—
—
GWST 366/HIST 366
Doin' It: Case Studies in the History of Western Sexuality
√
SS/C
GWST 381
Reproductive Justice in the US
√
—
GWST 383
History and Politics of Sexuality
√
—
GWST 413/MLL 413
Language, Gender and Sexuality
√
—
GWST 444/PSYC 444
Psychology of Sexual Orientation & Gender Identity
√
WI
Course Number

Course Name

RoE

GEP

CSST 320/GWST 220
Introduction to Transgender Studies
√
—
CSST 321
Queer Representation in Film
√
AH
GWST 255/MLL 255
Intercultural Paris
√
AH/C
GWST 315
Modern Masculinities
—
AH/C
GWST 341
Indigenous and Decolonial Feminisms
√
—
GWST 344
Transnational Femininities
√
AH/C
GWST 348
Black, Queer and Feminist Film
√
—
GWST 349/THTR 349
Gender, Sexuality and Theatrical Performance
√
AH