Gender, Women's, + Sexuality Studies is an interdisciplinary field of inquiry that investigates how gender and sexuality operate as organizing axes of social, cultural, economic and political institutions, as well as in the everyday lives and cultural products of people who must live within them. Emphasizing the importance of historical and cross-cultural and transnational perspectives, Gender, Women's, + Sexuality Studies at UMBC critically examines the intersections of gender and sexuality with other differences, including, class, race, ethnicity, nationality, age, and ability to make visible structures of power that otherwise remain hidden. We empower students to imagine a more just future and equip them with the tools to collectively enact it.
Ready to declare this certificate?
Want to bring this information to your advising appointment? Download the Certificateadvising guide!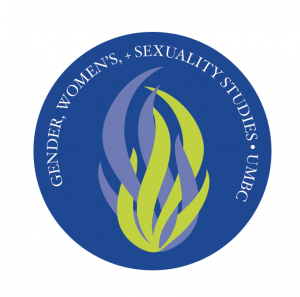 The Certificate in Gender and Women's studies consists of 24 credits, divided as follows:
CORE COURSES (12 credits)
| | | | |
| --- | --- | --- | --- |
| Course # | Course Name | GEP | Semester Offered |
| GWST 100 | Introduction to Gender + Women's Studies | SS/C | |
| GWST 200 | Studies in Feminist Activism | SS | Spring Only |
| GWST/CSST 300 | Methodologies in Gender, Women's + Sexuality Studies | WI | |
| GWST 480 | Theories of Feminism | — | |
ELECTIVE CREDITS (12 credits)

3 credits must be from Women's History Courses
6 credits must be designated Range of Experience (RoE)
6 credits must be at the 300 level or above
Students have the option to take up to 3 credits of independent study and 3 credits of internship towards completion of the certificate
Selected topics courses (CSST 292, 392, 492, GWST 290, 390, 490) may be counted toward the 12 credits in electives

NOTE: A C or better is required in all courses applied toward the certificate
Course Number

Course Name

RoE

GEP

GWST 325/HIST 325
History of Women in America to 1870
—
SS
GWST 326/HIST 326
History of Women in America since 1870
—
SS
GWST 327/AFST 354/HIST 323
African-American Women's History
√
SS
GWST 330/ANCS 320
Women and Gender in the Classical World
—
AH/C/WI
GWST 366/HIST 366
Doin' It: Case Studies in the History of Western Sexuality
√
SS/C
GWST 373/HIST 379
"Do Muslim Women Need Saving?" Women and Gender in Islam
√
AH/C
GWST 374/HIST 374
European Women's History 1200-1750
—
SS/C
GWST 375/HIST 375
European Women's History 1750-Present
—
SS/C
GWST 380/HIST 380
History of Women + Gender in Asia
√
C
GWST 383
History and Politics of Sexuality
√
—